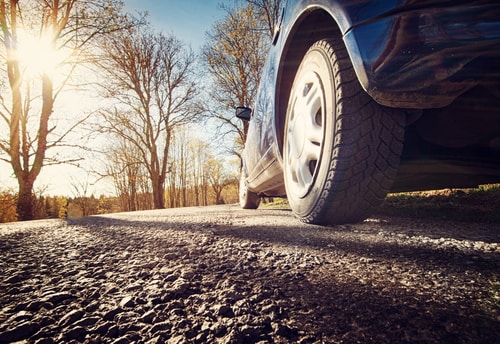 Are you experiencing tire trouble on the roads of Maitland, Orlando, and Winter Park? You may be asking yourself, "Where can I get tire repair near me?" You won't need to look far: Our team at Peacock Ford is here to help you out.

We have experience assisting local drivers with all sorts of tire services. No matter what the problem is with your tires, our team of technicians can solve it! Read on and learn more about how we can serve you.
Our Tire Service Professionals
Choose our service center for your tire service needs, and you'll find certified, highly trained technicians ready to go to work for you. They can help with a range of services, including:
Tire rotations
Tire balancing
New tire installation
Tire pressure check
Sometimes, your tires may even pick up debris on the ground, such as shards of glass or even nails. If you have a nail in your tire or any similar problem, we can access the situation and determine whether a patch job is a smart idea, potentially saving you the cost of new tires.
New Tires from Our Tire Shop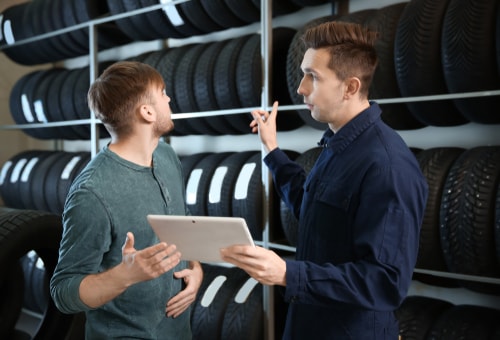 At some point, most parts in your car will need replacing, which includes the tires. When it's time for a new set, you can shop plenty of great options here at our on-site tire center. We have a full lineup of tires from 14 quality name brands.

Whether you drive a car, truck, or SUV, you'll find tires designed to fit your vehicle. We have tires for every wheel size and tires of every type. From winter tires to performance tires and all-season tires, you'll find a vast selection in our shop. We can even install your new tires ourselves to ensure they're fitted properly! 
Where Can I Get Tire Repair near Me?
When you need tire repair, we hope you'll choose the professionals at Peacock Ford. Our technicians will provide excellent tire service, so you can get back to the roads of Maitland, Orlando, and Winter Park with a renewed sense of confidence. Schedule your service appointment today!