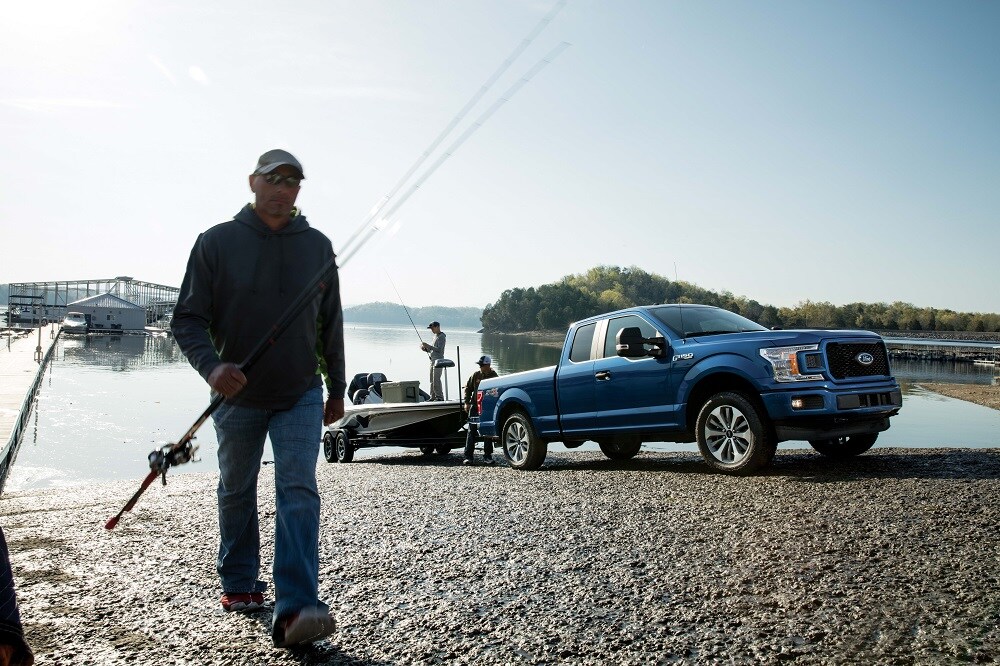 A light-duty pickup truck can make your everyday towing, hauling, and driving experience much easier. At Peacock Ford, we want to show you two top entries in the segment side-by-side: the 2019 Ford F-150 and Ram 1500.
In this car comparison, we'll give Maitland, Orlando, and Winter Park shoppers an in-depth look at these two highly capable trucks. Which brawny ride is best suited for you? Read on and decide for yourself!
2019 Ford F-150

2019 Ram 1500

Max Horsepower

450

395

Max Torque (lb-ft)

510

410

Max Towing (lb)

13,200

12,750

High-Strength Steel Frame

Yes

Yes
Ford vs Ram Truck: Performance Specs  
The Ford and Ram pickup trucks have some unbelievably powerful engines in their lineups. The Ram 1500 tops its line with a 5.7L HEMI® V8, which cranks out 395 horsepower and 410 lb-ft of torque. It's one impressive powerhouse that generates plenty of get-up-and-go power.
The F-150 goes a step further with its H.O. 3.5L EcoBoost® V6. This turbocharged turbine kicks out a mind-blowing 450 horsepower and 510 lb-ft of torque for top-tier acceleration in any situation. You can find this engine in the F-150 Raptor, which can conquer the pavement and rugged trails alike.
The Ram 1500's 8-speed automatic transmission shifts smoothly and helps optimize transitions for power, efficiency, and drivability. However, the F-150's available 10-speed automatic transmission, with two extra gears, adds to an even more optimized performance.
Truck Capabilities: What Can You Tow?
These trucks are built for towing and hauling, and they're nearly on even ground. The Ram truck can trailer 12,750 pounds when properly equipped-a figure so strong, the legendary F-150 only barely surpasses it, with a 13,200-pound max towing capacity. With that kind of power, the F-150 can easily tow a small boat!  
When it comes to payload, though, the Ford truck has a stronger advantage. It can haul up to 3,270 pounds in that cargo bed, while the Ram truck can handle just 2,300 pounds. Whether you're moving materials or equipment for work or for play, you'll find more utility in the F-150.
There's no doubt that the Ram 1500 can handle the trails-but the F-150 Raptor is in a class of its own as far as off-roading ability. It offers features you won't find in the Ram, such as the new-for-2019 Trail Control™, which acts like cruise control on more rugged terrain.
Exterior Functionality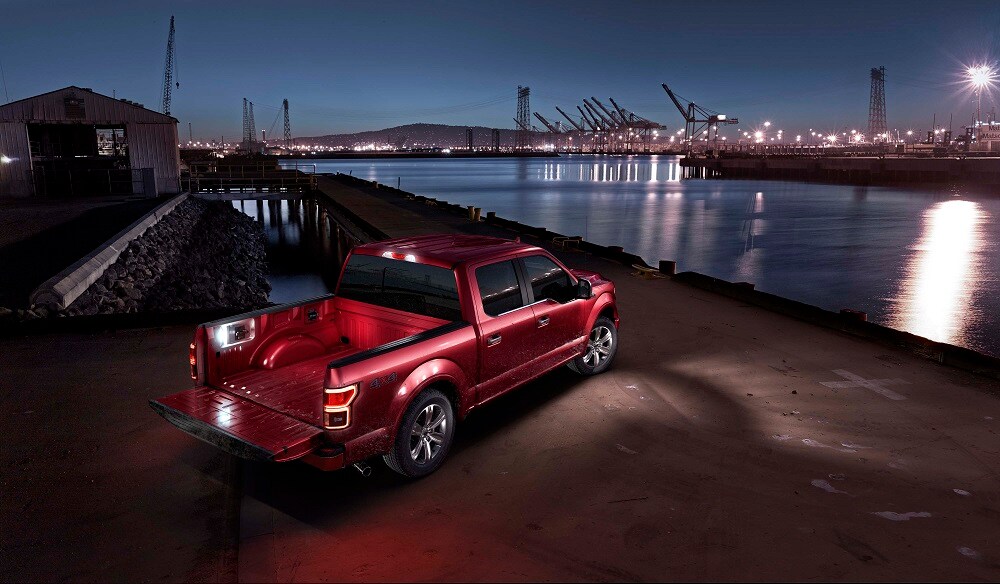 So, how do the Ford and Ram trucks manage to achieve such impressive capabilities? Part of it is because both trucks use high-strength steel frames to boost durability. By relying on stronger, stiffer material, you get more rigid structures that can handle even the toughest of jobs.
However, only the F-150 offers a high-strength aluminum-alloy body. Though the Ram truck incorporates some aluminum materials, the F-150 goes all the way with full aluminum for its body and bed. Aluminum is lighter, producing a higher power-to-weight ratio all while displaying strength and resistance to dents.
Ford F-150 vs Ram 1500: And the Winner Is….
So, now that you've read about the 2019 Ford F-150 and Ram 1500, which one seems ideally suited for all your needs? It's a tough call: As our car comparison shows, these are both excellent trucks.
If you're looking for more power and better capabilities, though, the strapping F-150 stands out from the competition. See what you think: Schedule a test drive at Peacock Ford, your dealer serving Winter Park, Maitland, and Orlando!