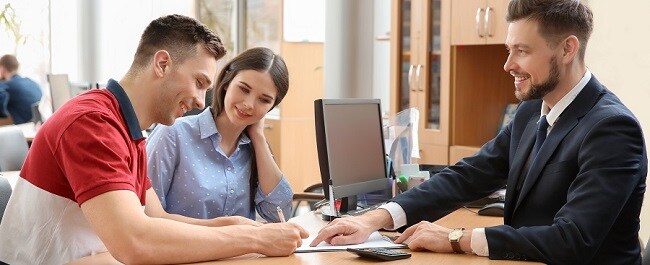 Visit the Peacock Ford Finance Center to Buy or Lease a Vehicle
There are so many choices when it comes to shopping for a new car in the Orlando area. It can almost seem overwhelming. The folks here at Peacock Ford want to make car shopping easier for Maitland residents. Our sales staff is always on hand and happy to help you narrow down your choices to determine which model best fits your lifestyle. Once you've found your dream vehicle, you can then meet with our knowledgeable finance team, who can assist you in getting the best Ford financing terms based on your needs. Here's an overview of our most popular finance methods.
Why Lease?
There are many advantages to leasing a new Ford vehicle in the Winter Park area. You can enjoy a new vehicle every couple of years and small monthly payments. When you lease, you sign an agreement to use the vehicle on a short-term basis. Since you only have it for a short time, you're not likely to encounter high maintenance costs. You'll have the latest technology and features. You can simply return the vehicle when your lease ends.
Buying Benefits
For buyers who prefer to see their new car as an investment, it might make more sense to buy through more traditional financing. The money you pay each month goes toward your total balance. When you make your last payment, you own the car. In the meantime, you're free to drive unlimited miles and add any customizations you choose for your Altamonte Springs travels.
We're Here for You
We hope you're feeling better about approaching the car buying experience. If you still have questions, that's no problem. Just stop on by our Maitland Ford finance location to check out our entire new Ford inventory. You can then head out for a test drive. When you've made your choice, our finance pros will walk you through the process of choosing your best financing option. Have questions? Give us a call or visit our website for more information.
Discussing a Loan or Lease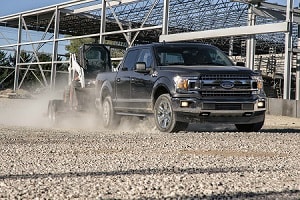 Seen a Ford F-150, Escape, or Edge in our inventory at our dealership or online and want to make it your own? We want to make things attainable for you. Providing some basic information to us on the contact form on this page will allow us to get things started on our end. We're always available at the dealership during business hours to answer any questions, too.
If you're unsure whether you'll be buying or leasing your next car, we'll be happy to sit down and discuss the advantages of each. A lease might be worth considering if you're looking for lower monthly payments, while owning the car means you're able to customize it and make it your own.
We've helped drivers with a wide range of credit scores and history find a loan or lease that fits into their lifestyle. Once you land on the Ford model that's right for you, discuss financing with our experienced professionals.
Fill Out the Financing Application
The buying or leasing process is an exciting time in your life. We're here to make sure it goes as smoothly as possible. Apply for financing on our website to make things even easier. Just fill out the required fields on the online financing application page and press submit.
All information is confidential, and the process is free. After filling out the finance application, check back in on our inventory for further research.
Questions? Contact the Peacock Ford Finance Team near Orlando, FL
The Peacock Ford financial professionals in Central Florida are here to answer any questions you might have. We look forward to discussing everything with drivers in Maitland, Orlando, Altamonte Springs, Winter Park and surrounding cities. Contact us today!