From towing to hauling and off-roading, the Ford Ranger has many skill sets. It manages to do it all with top fuel economy numbers, too. At Peacock Ford, we want to help Maitland, Orlando, and Winter Park drivers learn more about this vehicle's efficiency.
Below, you can explore the 2019 Ford Ranger MPG numbers and the technologies that make it possible. Contact us if you'd like to learn more about this midsize pickup truck!
Ford Ranger Gas Mileage: By the Numbers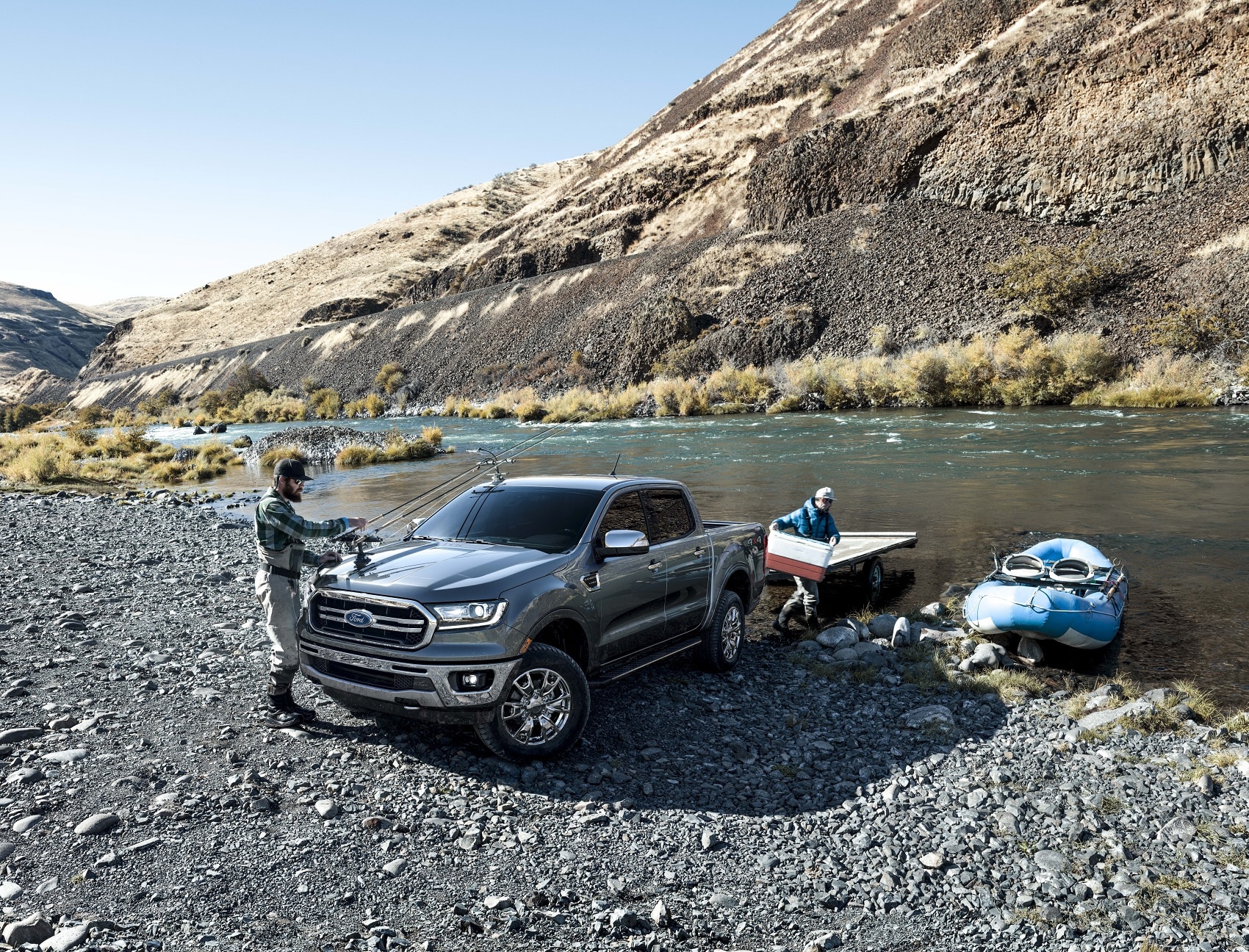 So, what kind of gas mileage does the Ford Ranger achieve? With rear-wheel drive, you get up to an EPA-estimated 21 city/26 highway MPG. The four-wheel drive version is quite efficient as well, with up to an EPA-estimated 20 city/24 highway MPG.
These figures are impressive. With a fuel-sipping truck like this, you may find yourself cutting back on trips to the pump. Put your incredible towing, hauling, and off-road capabilities to work in the most efficient way possible!
Next, we'll show you the crucial role the EcoBoost® engine plays in conserving the Ford Ranger's fuel economy.
Related Posts:
EcoBoost® Engine & Start/Stop Technology
There's just one engine available in the Ford Ranger. Pop the hood, and you'll find a 2.3L EcoBoost® 4-cylinder engine. It cranks out 270 horsepower and 310 lb-ft of torque for a robust drive.
The secret to the engine's fuel economy is the Auto Start-Stop Technology it comes equipped with. When you come to a complete stop on the road-whether at a stoplight, at a stop sign, or in bumper-to-bumper traffic-the engine will shut off.
As soon as you release the brakes, the engine will start back up again. If you spend most of your time in stop-and-go city traffic, you'll appreciate this fuel-saving feature!
Beyond Ford Ranger MPG: Truck Capacities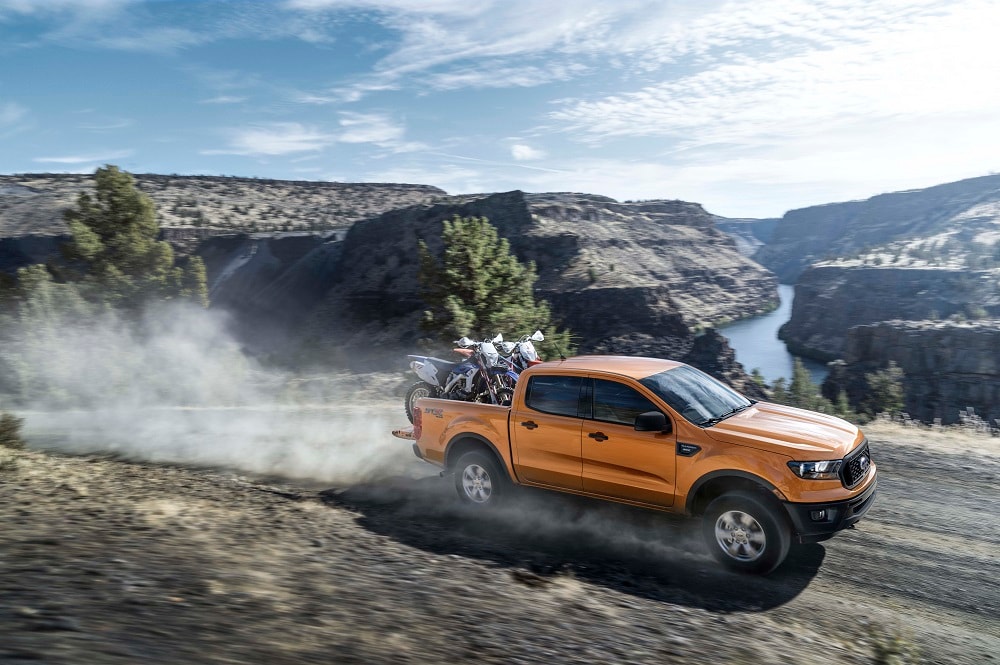 Fuel economy is just one aspect of this incredible truck. Its towing muscle is equally important. With 310 lb-ft of torque, this truck can tow quite a bit-up to 7,500 pounds, in fact. Hitch up a water ski boat and head out to the coast for some adventure on the water!
When you need to haul heavy loads, the Ford Ranger has the muscle to do it. Payload ranges from 1,560 to 1,860 pounds, and you can choose between 5- and 6-foot beds for the job. Load up sandbags, stones for landscaping, and much more.
The Ranger can even take on the trails with confidence. A Terrain Management System™ lets you choose between terrain modes and customize your drive to any environment.
Experience the Ford Ranger MPG Today
The Ford Ranger gas mileage makes this midsize pickup truck a catch for many drivers. Think it might be ideal for your Maitland, Winter Park, or Orlando drive? Now's your chance to find out: Schedule your test drive here at Peacock Ford.
Our team of Ford experts will answer all your questions and get you in the driver's seat. Take the Ranger for a spin and see how you feel behind the wheel!